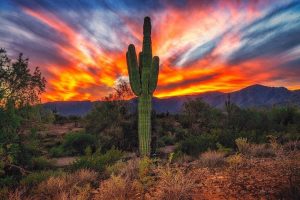 We are a Tucson based 501-­3c nonprofit organization providing adoption services. We provide support services to both pregnant women, and to those who want to adopt. Our caring staff offers excellent support and services stemming from their professional training, education, and personal experiences as adoptive parents, and adopted children.
Call and schedule an appointment to meet our staff and discover how we can help you.
Meet the team
All of us here at Adoption Solutions have personal experience with adoption. As we are all mothers, we also have a personal mission to children. Our pro-life vision of the world looks for a soft place for every child to land.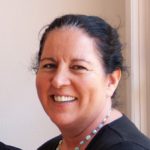 Jackie Komar
Director
Jackie has over 25 years of experience providing support & counseling services to Women & families in transition. Mrs Komar has a Master's degree in Social Work. She is licensed by the State of Arizona as an LCSW level clinical social worker.
She has received training in the Project Rachael ministry which helps women heal From the wounds of abortion. Jackie is the mother of 5 children whom she & her husband adopted at birth. She worked as an Adoption Social Worker for almost 10 Years (prior to becoming a mom). She believes that life is a sacred gift from God. She feels honored to be able to provide support & counseling to women & children. If you are experiencing an unplanned pregnancy and considering making an adoption plan we can help you. We will walk beside you and help you discern the best path for yourself and your unborn child. You are not alone, we are here for you.
If you want inspiration for yourself through a courageous woman and her child, read more about Saint Gianna.
Diane Bevilacqua Parker -
Adoptive Family Counselor
Diane Bevilacqua Parker was born and raised in the greater Seattle area. She attended and graduated from Seattle University with a degree in Psychology. The next fifteen years she spent working in the HR department of two large Fortune five hundred companies and an institution of higher education. Diane and her husband Neil after 12 years of marriage began the process of starting a family. Four years and countless fertility treatments later, Diane and Neil were blessed with the miracle of new born baby adoption. Their daughter Sydney was born in 2008 soon to be followed by her brother Andrew in 2011 both in Tucson. Diane & Neil know first hand the unconditional love and strength it takes to place a child for adoption. They have also experienced the overwhelming gratitude and love bestowed on them through the gift of new born adoption. Diane's passion is to help other birth and adoptive parents experience this true miracle of life.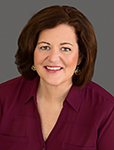 Sarah Payne-
Birth Family Counselor
Sarah Payne was born and raised in Montana.  She attended and graduated from University of Oregon with a degree in Sociology.  She has been married for 21 years and has three young adult children.  She worked for 6 years helping to run an adoption agency in Tucson where she discovered her passion for Birth Mothers and Adoptive Families.  Birth Mothers have a special place in her heart, and she wants to help women make decisions they can be proud of.  It is her passion to advocate for women to get the support they need to make the best decision possible for themselves and their child.
Marie Kalberer -
Office Manager
Marie Kalberer grew up in Wisconsin. She moved to Tucson area 25 years ago. She is married and the mother of 5 children. Marie has been a volunteer at Fatima Women's Center in Tucson since 2017. She been working with Adoption Solutions of Arizona as an office manager since 2017. She is a wonderful advocate and prayer warrior for women and babies in unplanned pregnancy situations.